Get the only emails
anyone likes anymore*
Emails that make you a better writer — become a Shrimper and drink 'em up!
*According to an unscientific but totes accurate study
Tough Titties
I didn't want Tough Titties to end!
Through her insightful wit and sarcasm,Laura Belgray speaks to the late bloomer and slow starter in us all."
KELLY RIPA
Ahhh, the taste of getting paid to be
you. 
Key ingredient? Clear, effervescent copywriting. The kind that makes people desperately thirsty for a tall glass of whatever you're pouring.
I'm here to help you make your business -- through your website copy, your sales pages, your Instagram captions, your signature stories, your newsletter emails, your blog posts, your lower-back tattoo, and anywhere else you put words and ideas -- a 100% expression of your sparkling personality and a gushing firehose of "come 'n' get it" for your ideal buyers. Result? You'll be as close as you can in this earthly life to getting paid to be you.
Oh wait. Did we not meet? I'm Laura. You can get a proper intro here.
Laura is pure genius
Her writing, wit, and humor are a gift to the world. She is beyond amazing at creative brainstorming and has helped me shape so so so many ideas that have become hugely profitable. She's simply the BEST and I cannot recommend her highly enough!
- Marie Forleo, #1 New York Times Bestselling Author
Laura is a genius copywriter
She's endlessly creative, knows when to add humor at the perfect moment and can take an idea and turn it into more traffic, leads and sales. I can sum up my experience working with Laura in 3 simple words: Best. Money. Spent.
- Amy Porterfield, Digital Course Academy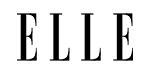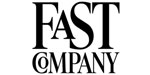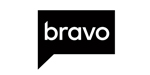 INSTANT DOWNLOAD
Non-Sucky Subject Lines (for emails that actually get opened)
21 KEY TIPS FOR EMAIL MARKETING THAT WORKS
Write emails that get subscribers clicking, drooling and buying at your every word
ON DEMAND TRAINING
Inbox Hero®: Makeover-Style Email Copywriting Course